All I want for Christmas is...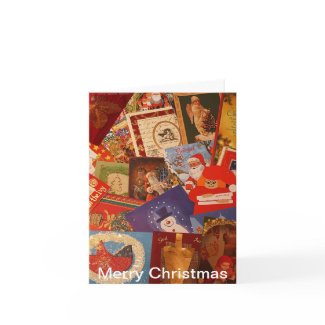 Hello friends and followers!
As I shared with you before, this October month I joined a Facebook Group called Affiliate Junction. I liked it because it's a new one. The Group has a small experience going on. Example. The Group created a Christmas Promotion Thread to highlight some products specially created for the Season. Now the Group members are promoting these products any way members want so it gets some extra visibility online. Then the Members share in the Group if there were any results from those efforts. The Group wants to provide an opportunity for members to interact and learn how to get more sales and referrals. I am happy to say that I've already learned some new things about promoting products on Zazzle and I got sales that I have no doubt are a response to the collaborative efforts.
So I am creating my second Affiliate Junction Promotion Thread and this one is all about Christmas. What do you want for Christmas? I am sure that many of you just wish for a blessed day with family, or at least the ones close enough, to get together around a nice table, with good food, in a cozy home. Other ones no doubt will go for a Christmas full of twinkling lights, glistening gold, and shimmering silver! But many, many other longs for the Season so they can exchange gifts - electronics and perfumes and toys and sweets, books and clothes, anything goes! Usually, I create a lot of handmade gifts to exchange because I love crafts. And then there's always the Zazzle gift possibility! To help you choose within such a big market, I bring you some of this Group Zazzle's products. Check it all!