# 2 Zazzle Stores to discover: Highton Ridley Zazzle Store
Visit Highton Ridley Zazzle Store:
Highton Ridley Fine Art Photography
Zazzle Store Owner: Mark Highton Ridley
Operates from: Plymouth, Devon, United Kingdom
Products customization dominant type: Photographs
Urban decay interests Mark. He goes through urban areas of Plymouth that are suffering from neglect or where industrial ugliness holds sway and turns that ugliness he sees into great black-and-white photography. His words: "I like secret spaces, lost spaces, which are in the middle of communities but which people just pass by and don't really notice." Some of these stunning photos are available at his Zazzle Store. Visit to find a complete range of cards, gifts, and apparel featuring fine art and more traditional graphic artwork, each customizable to include your special message or photo. And you can visit his
site
too!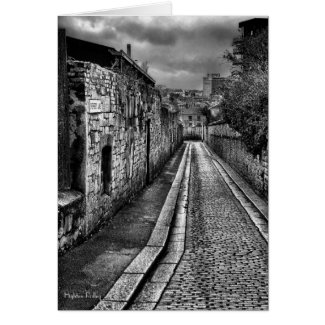 Highton Ridley's Great Giveaway:
You can still enter it: ends on Monday! Hurry up!
Read what he's offering and head to his
site
for more details!
"The top prizes are two of my ex-exhibition fine art images on canvas, signed on the back by me to show they're originals. Not only those canvases, but I'm also going to give away 3-second prizes of signed, mounted fine art prints of mine, all lovingly created in my home studio.
Hold on to your hat, I'm not finished yet... 5 lucky people will win a 5-pack random selection from my fine-art postcards to either collect or send on to deserving friends.
And finally, on top of all that, 10 lucky people will win a 5.1cm square Rope Knot fridge magnet."
(Wish me luck!)