Products
O Galo de Barcelos - Barcelos's Rooster - is the unofficial symbol of Portugal. Many shops sell the traditional ceramic rooster all over Portugal. It's associated with a popular legend and it stands for good luck because the rooster crow saved a prisoner from death.
Its lively colors bring happiness to every home. If you want to wish good luck to someone offer the very special Portuguese Rooster of Luck!
These are just a sample of the new products available! Visit the store
A Portuguese Love at Zazzle
where you'll find plenty more. If you want something special you can contact me and I'll create that special product for you.
2. The Portuguese Rooster with hearts and flowers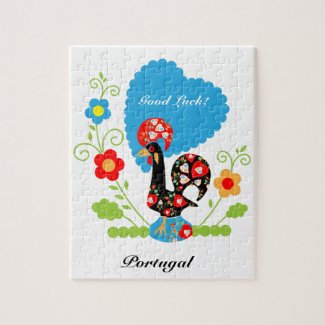 Customize Product Jigsaw Puzzles by aportugueselove
See more puzzles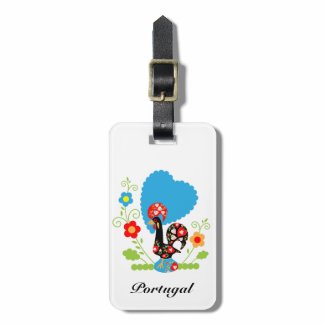 Customize Product Tag For Bags by aportugueselove
Browse Portuguese rooster Luggage Tags online at Zazzle.com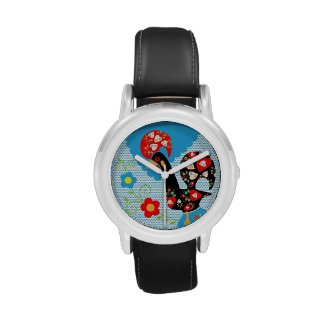 The Portuguese Rooster Symbol Wrist Watch by aportugueselove
View more Portuguese rooster Watches at zazzle.com
Portuguese Rooster Card Decks by aportugueselove
Check out other Portuguese rooster Playing Cards at zazzle.com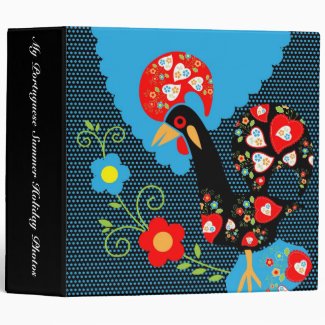 The Portuguese Rooster 3 Ring Binder by aportugueselove
Create your own vinyl binders on zazzle.com