Oktoberfest from German to USA
Hello!
What's
Oktoberfest
?
Zazzle has featured Oktoberfest products on the front page. We don't have this kind of celebration in Portugal. So I went to Wikipedia for some facts. For me, Oktoberfest just meant beer and music! I realized that it takes place not in German only.
Oktoberfest is a 16–18 day festival held annually in Munich, Bavaria, Germany, running from late September to the first weekend in October. (In German, "Oktober" means October, and "Fest", means party or festival). It's the world's largest fair – 5 million people go there every year. It has been held since 1810.
The festival is held in an area named the Theresienwiese (field, or meadow, of Therese), often called Wiesn for short, located near Munich's center. The only beer that is brewed within the city limits of Munich is allowed to be served at this festival. Beer was first served in glass mugs in 1892. Visitors may also enjoy a wide variety of traditional food. If you go to German know how to ask for it:
- Hendl (chicken)
- Schweinebraten (roast pork)
- Schweinshaxe (grilled ham hock)
- Steckerlfisch (grilled fish on a stick)
- Würstl (sausages)
- Brezn (Pretzel)
- Knödel (potato or bread dumplings)
- Kasspatzn (cheese noodles)
- Reiberdatschi (potato pancakes)
- Sauerkraut or Blaukraut (red cabbage)
Traditional visitors wear during the Oktoberfest Bavarian hats (Tirolerhüte), which contain a tuft of goat hair. The more tufts of goat hair on your hat, the wealthier you are considered to be.
To keep the Oktoberfest, and especially the beer tents, friendly for older people and families, until 6:00 pm, the tents only play quiet music. Only after that will Schlager and pop music be played. The music played in the afternoon is limited to 85 decibels. With these rules, the organizers of Oktoberfest were able to curb the over-the-top party mentality and preserve the traditional beer tent atmosphere.
Oktoberfest is known as the Largest Volksfest (People's Fair) in the World. This festival was first held to honor Bavarian Crown Prince Ludwig's marriage to Princess Therese von Sachsen-Hildburghausen. Then German immigrants brought the tradition with them to the United States. Lots of places like
Leavenworth
in the USA also celebrate Oktoberfest. Check this site for
La Crosse
's annual autumn festival or
Cincinnati's
. In Brazil it's also popular at Santa Catarina, Rio Grande do Sul, Paraná, Ceará, and São Paulo.
I selected some Oktoberfest Zazzle products to help you get in the spirit!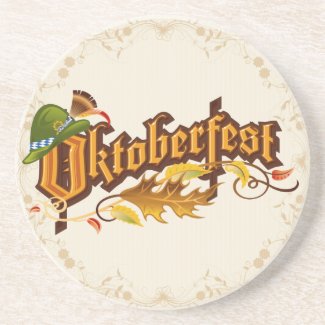 Oktoberfest Coaster by NotionsbyNique
See another drink coaster design.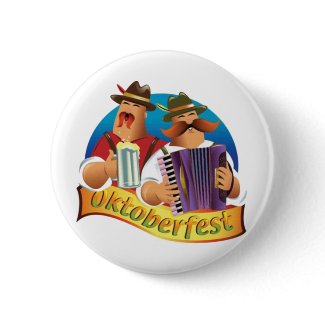 Oktoberfest by Oktoberfest_TShirts
See more German Buttons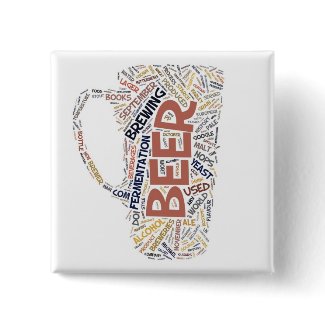 Oktoberfest Drinking by MacXever
View more Oktoberfest Buttons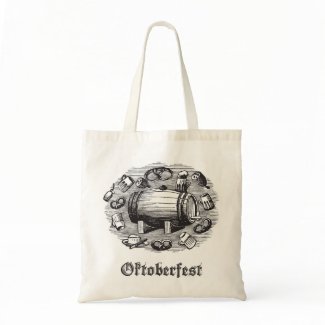 Oktoberfest Beer & Pretzel Tote by ericar70
Create personalized canvas tote bags at zazzle.com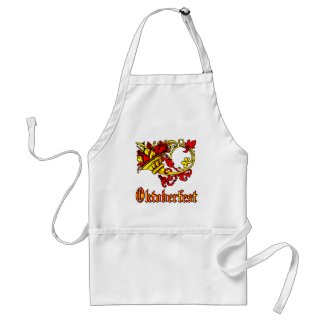 Oktoberfest Cornucopia by JFlatN
Learn ways to make money as an artist on Zazzle.
OKTOBERFEST Apron - SRF by sharonrhea
Design your own aprons online" apron on Zazzle