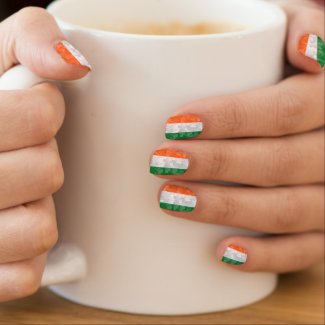 Hi good friends and Zazzlers! I just found out this new product from Zazzle and had to give it a try. So excited! I'm really fond of nail coverings! I hope this product is as good as Zazzle say it is! As usually we can c
ustomize with designs, texts and photos!Minx Nails can last up to 1 week.
A great idea to celebrate Saint Patrick's Day. Dress your nails with the colors of the Irish flad! Shamrocks give it a very special touch! Don't you just feel lucky?